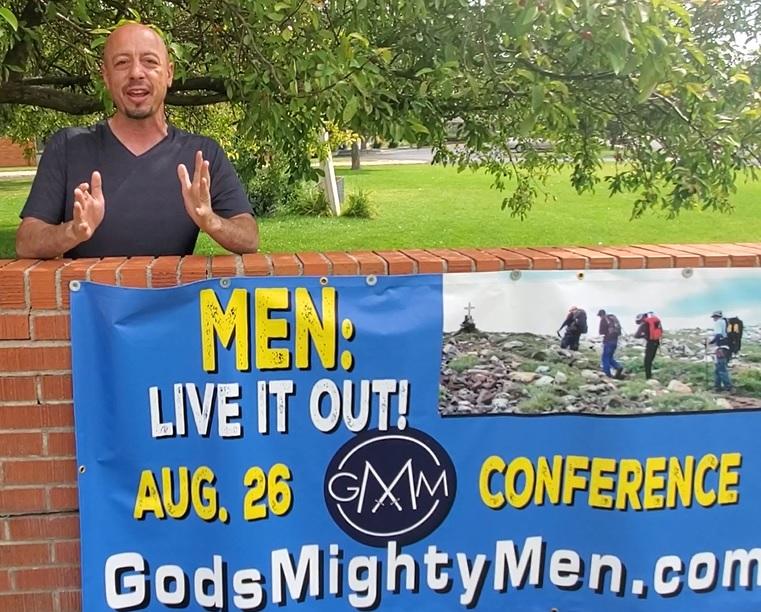 Get psyched to join God's Mighty Men 2023 with this 45sec video invitation from our keynote speaker, given from the venue at Cross Bridge Alliance Church. There's just two days to go until the conference, where we'll all be encouraged and equipped for our discipleship journey. This year we'll join in breakout sessions to apply the messages heard in real life. Come out Saturday, Aug. 26th, 8:30 to 3 o'clock, and LIVE IT OUT!

DETAILS: https://godsmightymen.com/gmm-2023-conference/
WHEN: Saturday Aug. 26, 2023, 8:30-3PM (Doors open at 8, lunch around noon).
WHERE: Cheyenne's CrossBridge Alliance Church is this year's venue; 3501 Forest Dr.
TICKETS: Buy online through the conference webpage, or pay $25 cash at the door.
WEBSITE — https://godsmightymen.com/
FACEBOOK — https://www.facebook.com/GMMGodsMightyMen/
QUESTIONS: … about accessibility accommodations, business sponsor and volunteer opportunities for church/parachurch ministry, or to change your email subscription preferences? Email: gmmgodsmightymen@gmail.com

Praise God!