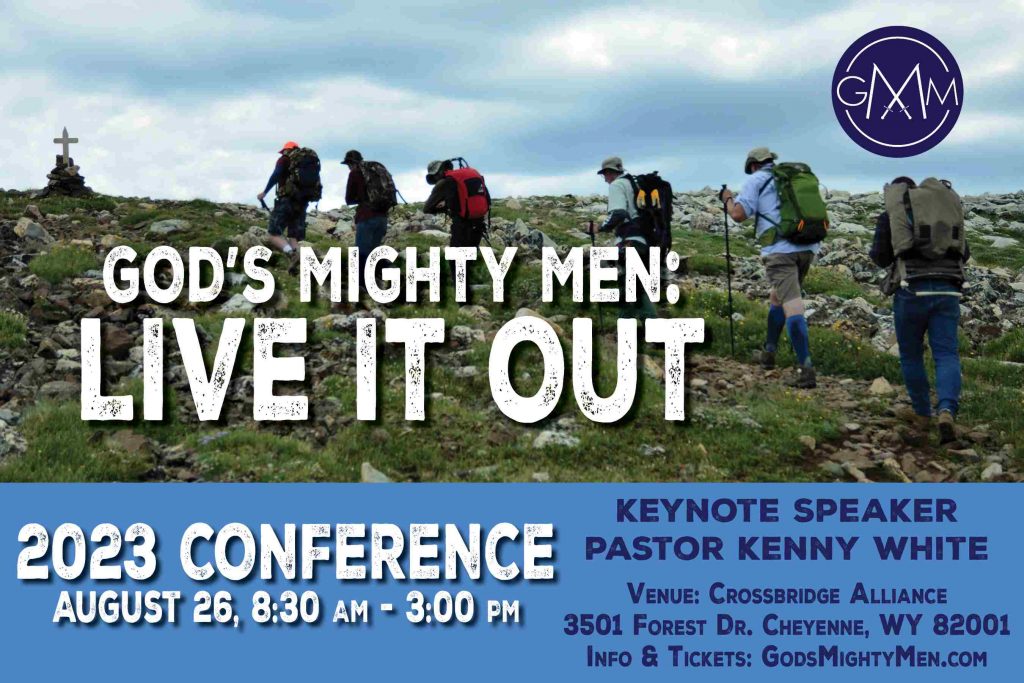 Mark your calendars! GMM's 2023 conference will be Saturday, August 26th, 2023, 8:30 am – 3:00 pm at Cheyenne's CrossBridge Alliance facility.

We are bringing in keynote speaker Kenny White to be our guide as we explore God's proven route for the adventure of life. In breakout sessions and fellowship over lunch, you'll be inspired and better equipped for living out the faith, whether you are setting out on the journey of discipleship, or further along the way of Jesus.
For the first time in several years, our program will go until 3pm. This gives us time to "break out" into several smaller groups to discuss questions raised in the keynote addresses, share new insights and skills, and consider how to apply them.
Your $25 ticket includes refreshments during a morning break, and lunch… and for those who want to hang out awhile afterwards, a post-event dessert. As usual, there will be time to visit local parachurch ministry tables, networking and fellowship. Stay tuned for ticketing info and other details.
To request printed materials about the conference, to inquire about business sponsorship, volunteer and ministry table opportunities; or to change your email subscription preferences, email:gmmgodsmightymen@gmail.com